Specwall is an outstanding alternative to traditional blockwork and plasterboard walls for many reasons. One of the most important and impressive is the comparative speed of installation that can be achieved, and the fact that you can do so with a reduced labour force.
To demonstrate, we have looked at the development of Property Alliance Group's Oxygen development in Manchester which used Specwall extensively and benefited from its time-saving ability.
Works were required the start before the tower crane had been removed and ahead of the building being made watertight. In other words, these are ideal conditions for a product like Specwall which is mould-resistant, quick to install and suitable for all weather conditions.
Contiguous pile wall lining
The perimeter of the building required a contiguous pile wall lining. Using a blockwork alternative would have required a large amount of scaffolding on the 5.8m high walls and tripled the installation period.
In contrast, using Specwall eliminated this issue and provided significant programme savings for the client.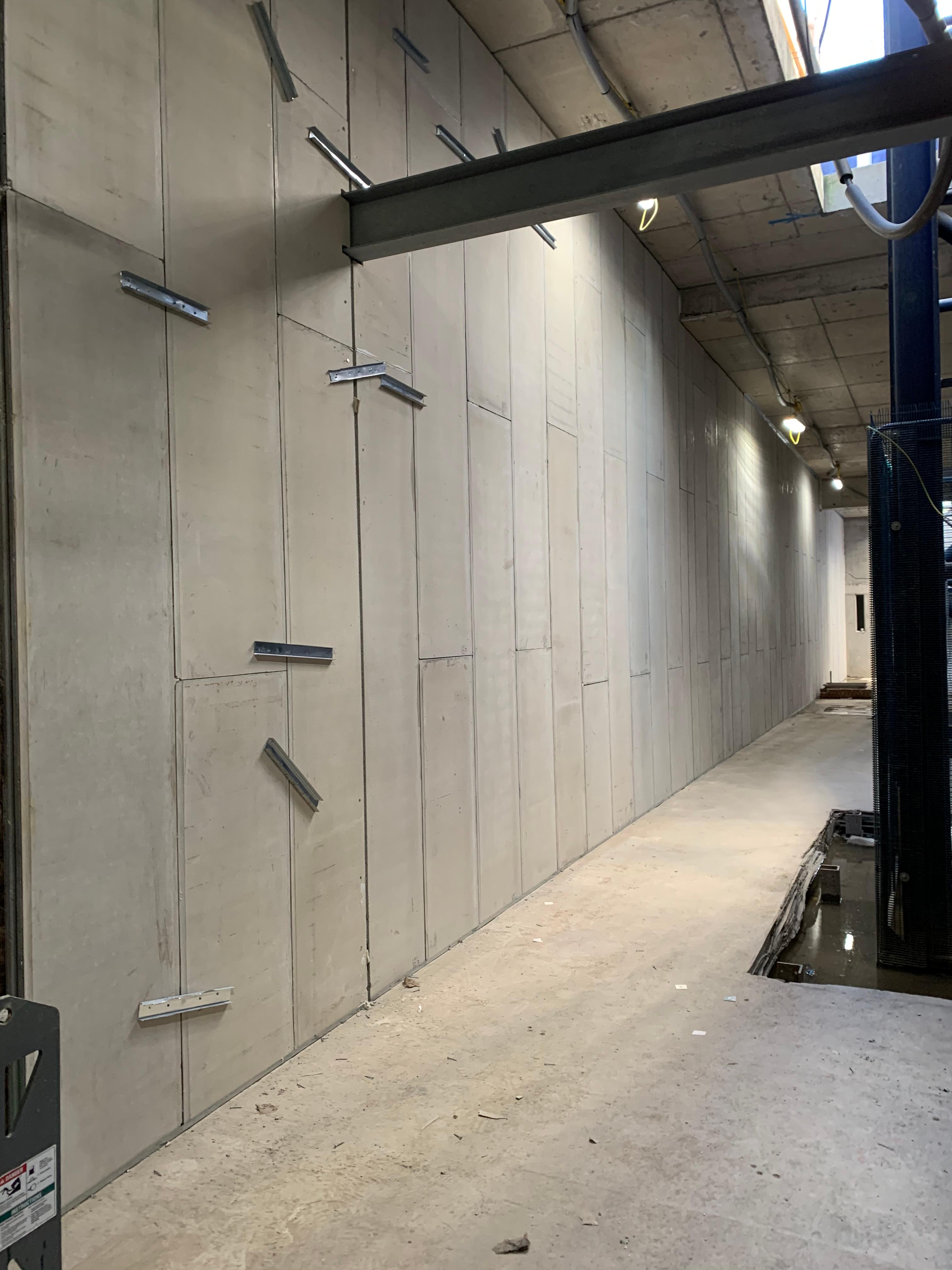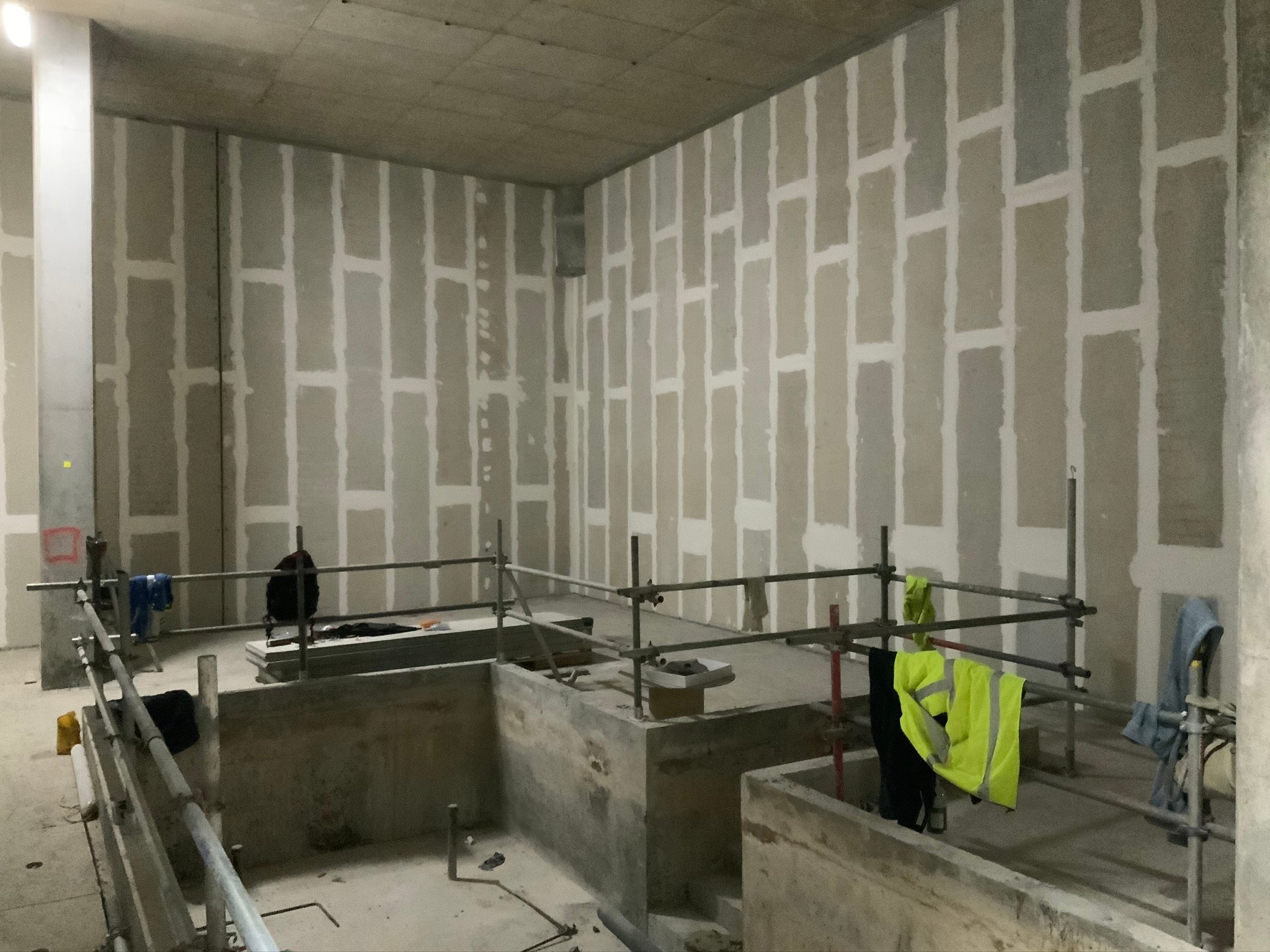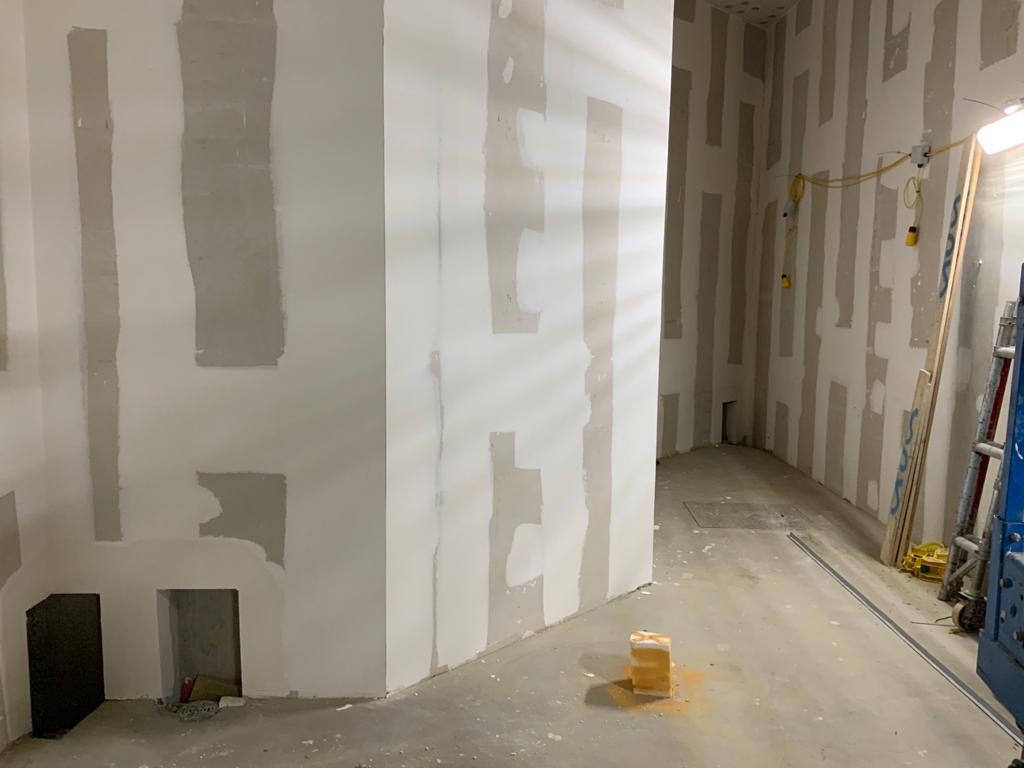 Production time and motion
The following illustrates the actual time comparison for the first wall of the Oxygen basement contiguous pile wall lining. The details of the installation are:
A wall 52 metres long and 5.8 metres high with deflection head
Six wind posts
Wall fully insulated with 150mm of insulation
Specwall access by scissor lift only, no scaffold required
Overall, Specwall was installed in approximately one third of the time it would have taken to install traditional blockwork to the above specification. Furthermore, this was achieved with no changes in trade or second visits to the work face.
For a more detailed breakdown, please see below: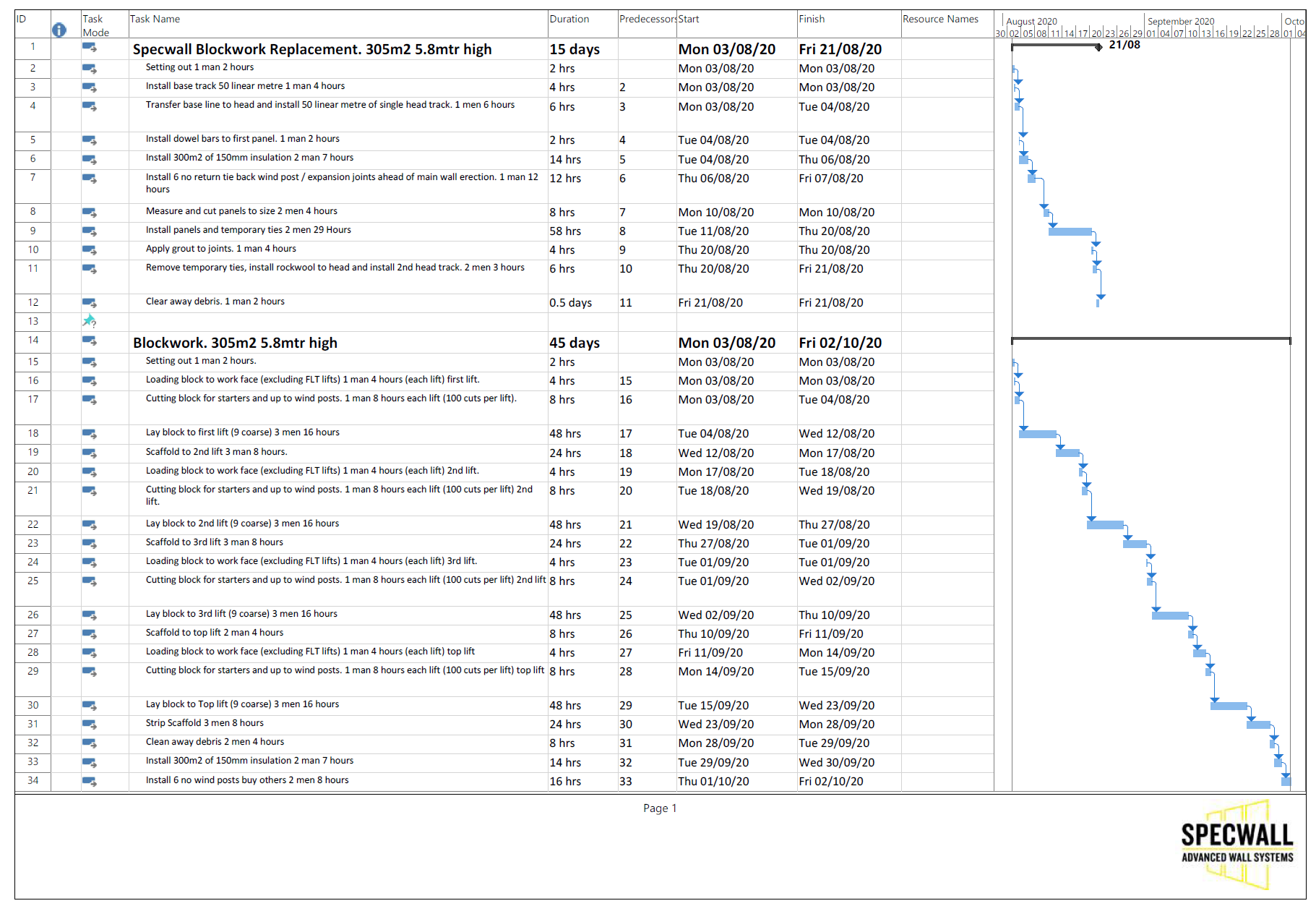 Specwall is a quicker, easier and more versatile alternative to traditional blockwork. Our system can save you time and money as well as bringing other benefits including improved fire safety and inherent insulation and acoustic ratings.
It is also a more sustainable option that performs at all stages of the lifecycle, can contribute to achieving your desired BREEAM score, and meets all EPD criteria found in EN 15804+A2.
Want to learn more about Specwall? Get in touch with the team today by clicking here.